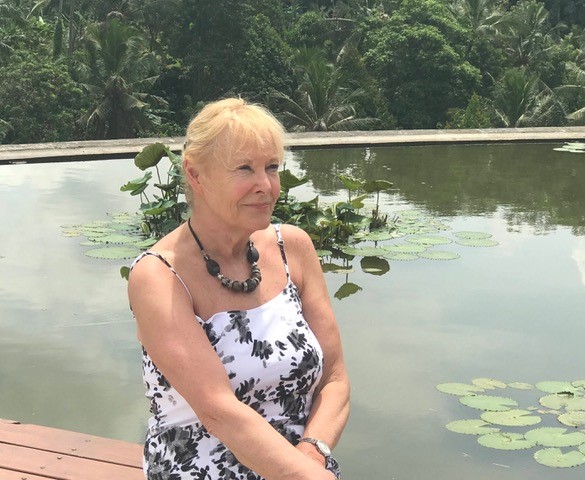 Jean Adamson
Director
Jean Adamson, our Company Director, has over forty years experience working in executive roles, across a variety of industries throughout her career. She has a rounded background in sales, office administration and finance, dealing both with blue chip companies and individuals.
Jean's philosophy has always been that having a good relationship with clients and providing a good product are key to any successful business. She believes that good communication and keeping the client informed is vital, as well as having great staff.
Jean enjoys being active and keeps busy with various hobbies which include, painting, scrapbooking and travelling. She also loves gardening; her green thumb is the envy of everyone else in the office! She is married to Stan and has three children and four grandchildren.
Blair Adamson
Managing Director
Blair Adamson is our Managing Director. Blair relocated from the UK and brings a wealth of experience in matters regarding payroll and technical systems.
He is committed to accurate disbursements and dedicated to details.
Adept at creating strategic alliances and the organisation of leaders to support key business initiatives by building and retaining high performance teams. Manage costs and establish strategic mutual beneficial partnerships and relationships with users, venders, and service providers.
In his spare time, Blair likes to get out Mountain biking and checking out the beautiful scenery that the West of Ireland has to offer.
Debbie Webb
Office Manager
Debbie has extensive experience in the Tourism and Transport Industry in Ireland. Having moved from Dublin to Sligo thirty years ago as a windsurfing and canoeing instructor, she immediately fell in love with the county and decided to make it her base. Her entrepreneurial skills led her to acquiring a coach licence and she went on to become an International Transport Manager. She successfully ran her own busy tour bus company and fleet of coaches, organising bespoke tourism itinaries for both local and international clients, airport transfers and a busy bus hire business. Her excellent management and organisational skills have led her to the role of Office Manager where she is dedicated to the continuing success of the company. She greatly enjoys long walks and the beautiful scenery in Sligo where she resides with her children.
Lorraine O'Connor
Operations Manager
Lorraine O' Connor is our Operations Manager. Lorraine has been with Appian Task from the beginning starting out as a Reconciliation Clerk and making her way up to management.
Lorraine has gained extensive experience within the customer service industry over a long period of time, with a record of success in various sectors of the industry. She believes in a very hands-on approach and enjoys working with employees and customers on a personal level to ensure the successful day to day running of the business. Lorraine is passionate to learn and enjoys the challenges she faces.
Outside the office Lorraine enjoys staying active, going shopping for a bargain and planning her upcoming wedding.
Catherine Reynolds
Operations Manager
Catherine Reynolds is our Operations Manager. Catherine joined our team as a customer service representative and quickly proved to be a valuable member of the team. With over 15 years experience in customer service management, Catherine brings a can-do attitude and an eye for detail to the table. She enjoys empowering her team to the best of their abilities in order to ensure the business flourishes. She believes the key to a successful business lies in the happiness of its employees and customers, where she relishes the challenge of delivering this in an increasingly diverse business. Outside the office, Catherine is mum to three young girls. She enjoys walking, reading and catching up with friends when she gets a chance.